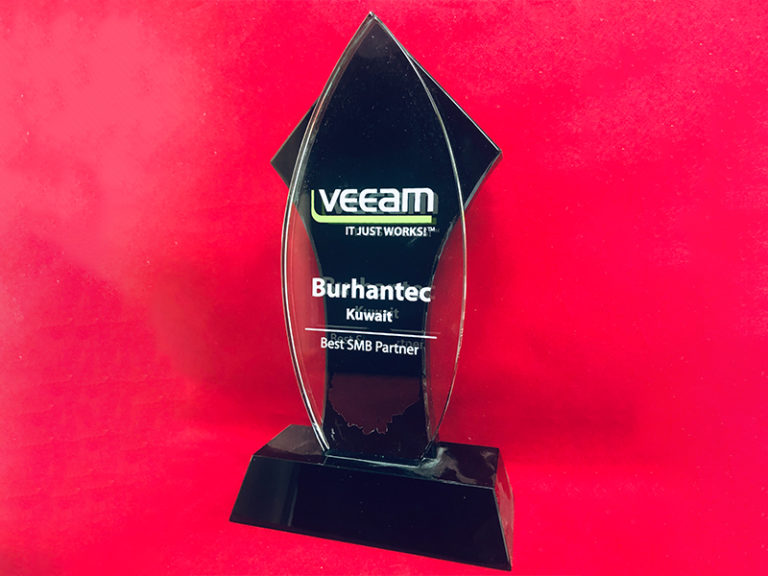 We are delighted to announce that Burhantec has been awarded Veeam Best SMB Partner of the Year Award.
For over a decade Burhantec and Veeam have worked together to deliver IT solutions to our customers and our businesses continue to drive mutual growth. Our Partner status is testament to Veeam portfolio knowledge and our ongoing commitment to the partnership.
Veeam is #1 Cloud Data Management
AWS, Azure, IBM Cloud
Backup and Disaster Recovery 

Veeam, Leader in Cloud Data Management
We understand the criticality of the move to the cloud and how vital data is to our customers, their customers and the world. Cloud, multi-cloud, on-premises, virtual and physical servers: our solutions Backup, replicate, and enable cloud mobility. In addition, Veeam offers broad data management and visibility/control capabilities and an extensive orchestration engine to facilitate disaster recovery (DR) readiness. Our platform provides our customers Agility, Availability and Business Acceleration.
Veeam, Trusted by 343,000 Customers Worldwide